ESTOFEX Storm Forecast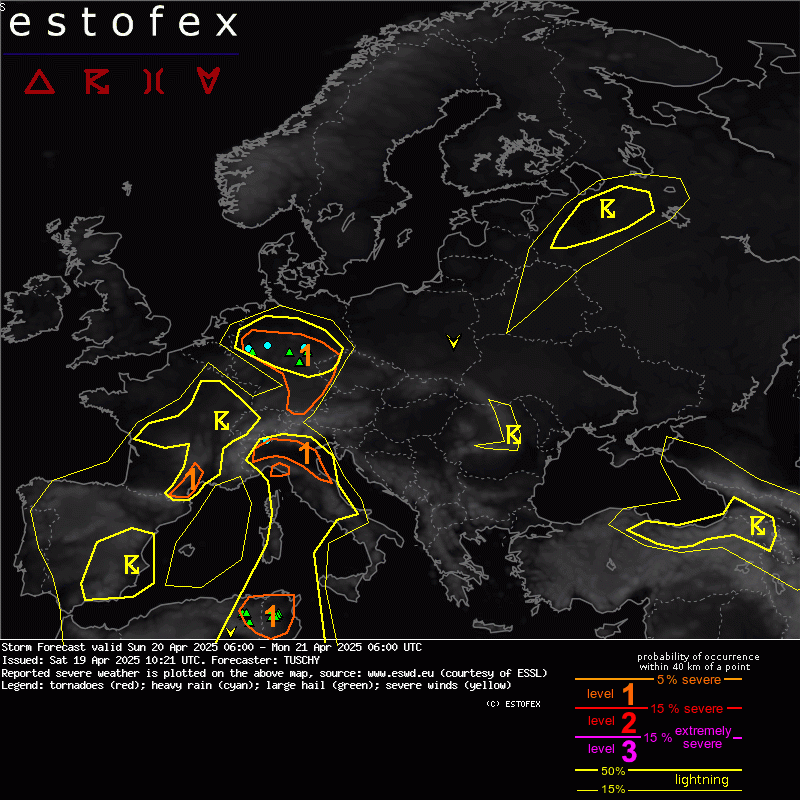 ESTOFEX Forecast www.estofex.org
No threat levels have been issued.

SYNOPSIS and DISCUSSION

The intrusion of a polar maritime air mass in NW Europe results in steep lapse rates, and the approach of a short-wave trough provides lift to unstable air masses. A few low-topped storms are expected but thermodynamic conditions do not seem favorable for severe weather events. Only a few severe wind gusts close to the coasts may be reported on Tuesday 18/02 and high accumulations of graupel.

A cut-off low over the eastern Mediterranean Sea will provide synoptic lift of rather unstable air masses. No threat levels have been issued in this area, but locally steep lapse rates and 10-15 m/s DLS overlapping with 200-300 J/kg CAPE may lead to some hail events. If hail reaches the surface, it should be smaller than 2 cm. A few waterspouts are also expected close to the coasts of Turkey, Greece and Cyprus.